Helping Build Communication Between You and Your Dog
Kelly Keebler
brings experience from various dog training facilities from across the country. She began teaching classes 8 years ago in Pennsylvania and recently moved to Indian Trail from California after working a variety of aggression cases. She graduated from the Karen Pryor Academy Dog Trainer Professional (KPA-CTP) Program in 2017 and has since become a Certified Professional Dog Trainer (CPDT) . More recently she completed the Aggression in Dogs Master Course and the behavior analysis course Living and Learning with Animals. In her spare time, Kelly competes in AKC Rally trials with her Pembroke Welsh Corgi, Chaaales, who has achieved his Rally Advanced Title.
Phone - 610.960.8240 Email - kellykeeb@gmail.com
My Training Theory
There is no "one size fits all" training plan that can be applied to all dogs and their families. I will be able to give you a variety of tools for your training toolbox to find what works best for your lifestyle. Often by changing the environment surrounding our dogs' unwanted behaviors, we can provide alternate options that will keep everyone happy.
Services
Don't let Covid-19 get in the way of your training! While we are being asked to social distance, use your extra time to build your relationship and add more enrichment to your pups life. I'm currently offering 20 minute free Zoom or Skype video sessions to give you a taste of what online training looks like and if it's worth your time.
Day Training
$90/45 min - $500 for a 6 session package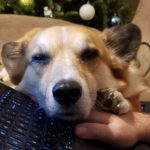 Remote Video Session
$100/hr - $450 for a 5 session package
Servicing Union and Mecklengburg Counties (and everything in between)
Call 610-960-8240 or email kellykeeb@gmail.com! I look forward to seeing you soon!